Health Momentum in Kitchener
At Health Momentum, we understand the vital importance of health and quality of life.  The expert staff at the clinic are known for quality treatments, professionalism and genuine care for each individual client.   Our knowledgeable receptionist is available Monday to Thursday and welcomes any inquiries about the clinic, practitioners or therapies available.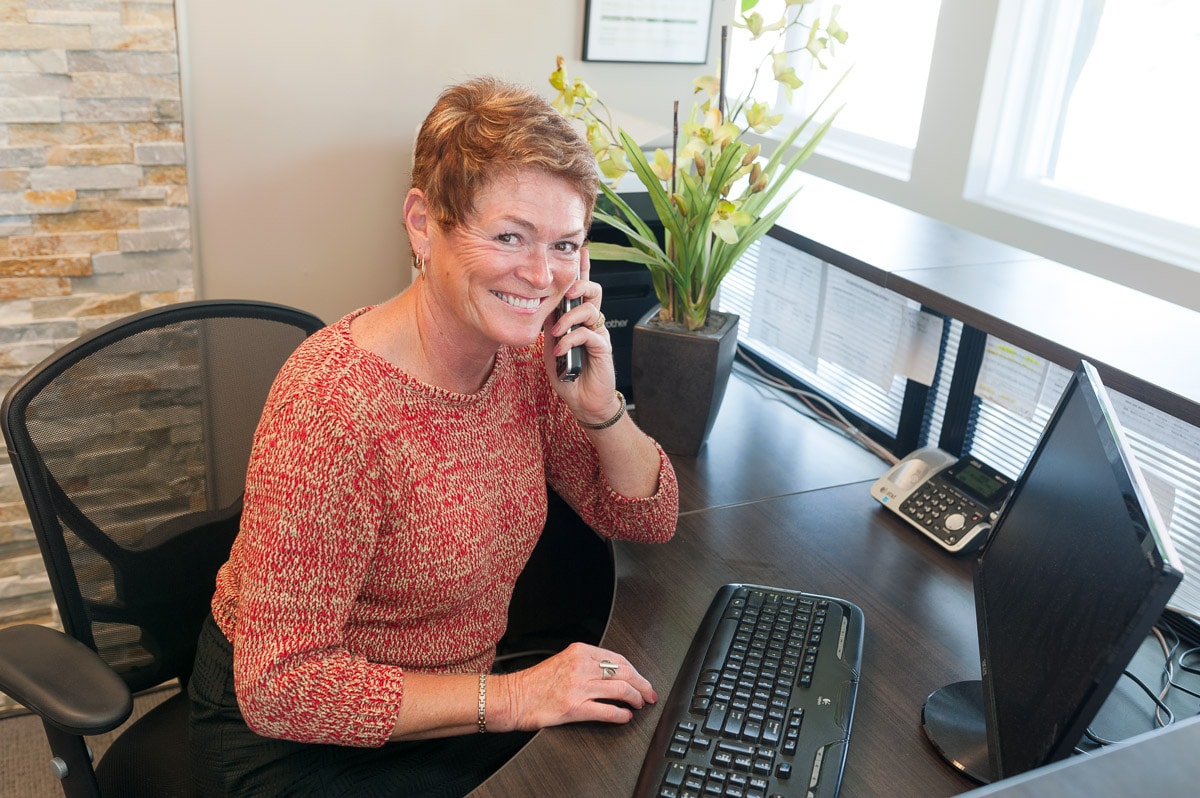 Valerie, the office manager of the clinic, and the welcoming voice over the phone, will be happy to answer any questions you may have about the services offered at the clinic.  She can also help guide you to the appropriate practitioner(s) that is best qualified for your condition. Call us to schedule an appointment today and begin your path to a healthier and more vibrant you!
CLINIC HOURS:
Clinic hours are for clients with pre-scheduled appointments only.
In order to maintain Public Health Guidelines for Covid-19 small business mandates, no unscheduled drop-ins are permitted at this time.
Supplement Porch Pick-Up:
Please  order online through the "Shop Now" section of the webiste or email your order to info@healthmomentum.ca to place your order.  Notification of pick up times will be emailed to you after your order has been received.  
In order to follow social distancing regulations, we ask that all supplement orders be paid for in advance (either online, or credit card or e-transfer- to info@healthmomentum.ca) and picked up outside the front door of the clinic.
Entry into the clinic is reserved for clients with pre-scheduled, in-person visits with one of the practitioners.
Thank you for your understanding during this time.
Naturopathic Services
Adult
Child (0-8 Years)
Initial Intake
$195 (75-90 min)
$155 (60 min)
60 min Visit
$145
$130
45 min Visit
$120
$110
30 min Visit
$95
$85
15 min Visit
$65
$55
RMA-IgG Food Sensitivity Testing
$315 (125 foods)-$410 (220 foods)
DUTCH Hormone Testing
$320 (sex hormones)
$420 (complete hormone panel)
Registered Massage Therapy (Includes HST)
30 min Massage
$65
45 min Massage
$80
60 min Massage
$95
90 min Massage
$140
Osteopathy (Includes HST)
Initial Intake (60 min)
$120
Follow Up (45 min)
$90
Follow Up (30 min)
$70
Preparing for your first visit
Prior to your initial consult, you will be asked to complete a detailed intake form, outlining your health and medical history. It is recommended that you bring all current natural supplements or pharmaceutical medications that you are currently taking, and come 15 minutes before your initial consult if you wish to fill out the intake forms at the clinic when you arrive.  Alternatively you can download and complete the intake forms here:
Find Us
275 Lancaster St. W.,
Kitchener ON,
N2H 4V2
Thank you for visiting our page. we would like to hear from you. Please, send us a message in case of any inquiry!