New Extended Massage Hours on Evenings and Weekends!
Registered Massage Therapy
Registered Massage Therapy
Regular sessions of registered massage therapy benefit your body, both physically and mentally. Even a single session can help tremendously. Whether your registered massage therapy is for prevention, preservation or recovery, each treatment is customized to fit your needs.
Meet Our Latest Registered Massage Therapist
Health Momentum is growing and our list of RMTs is increasing. Learn more about registered massage therapy, and connect with us to ask any questions you may have.
Top 5 Benefits of Registered Massage Therapy
Do you need to decrease or relieve your muscle pain? Registered massage therapy can treat your repetitive muscle strain injuries (ex. tendonitis and carpal tunnel syndrome). Left untreated, not only can it be uncomfortable or painful, but it can also cause further health issues.
If you suffer from tension headaches, it can be challenging to get through the day. Instead of trying to ignore it, a visit to get registered massage therapy can provide much-needed relief.
Many women experience discomfort of varying degrees during pregnancy. The body is going through a lot of physical changes during this time. Ensure your pregnancy is a positive experience by discussing your symptoms with our staff and booking a registered massage therapy session.
In general, we all experience stress, and we all try to find various methods to relax. Massage can help loosen your muscles and relieve tension. It can also improve joint flexibility and range of motion.
If you have difficulty falling asleep at night, or experience insomnia, massage can help! Your body is meant to move and exercise throughout the day, but in our desk-bound society, many of us don't seem able to find the time to get the movement our bodies require. Registered massage therapy can help increase circulation of blood and lymph fluids in your body, and even reduce muscle spasms. This has the added benefit of improving your immune system as well
Why Health Momentum?
Our skilled registered massage therapists are best known for addressing the root cause of our clients' health concerns, in order to facilitate long-lasting relief and healing.

They are focused on delivering effective results that ease all forms of discomfort.

They specialize in fascia work, deep tissue massage, scar tissue release and increased mobility.

Anxiety, stress, overwhelm and fatigue are common conditions in today's society that can be alleviated with the right registered massage therapist, who is competent in this area.

The practitioners at Health Momentum love what they do, and they are skilled at not only muscle relaxion, but stress reduction as well, which reduces cortisol levels in the body.

 

Cortisol is a stress hormone that rises when a person is under stress. High levels cause a person to fatigue much faster. It drains the body of vital energy and increases inflammation in the body.

 

When the body is inflamed, joints and muscles tend to ache and become stiff and may even become swollen.

Our registered massage therapists are caring professionals, experienced in addressing stress-related conditions such as neck tension, headaches and insomnia.

Our staff are proficient in addressing the lack of mobility in hips and shoulders.

Neuropathy of the feet and hands that are a common condition, is treated by our registered massage therapists.

A clear, concise diagnosis, with attention to detail is always delivered when addressing health conditions.
Questions?
To learn more about what registered massage therapy can do for you, contact us for more information.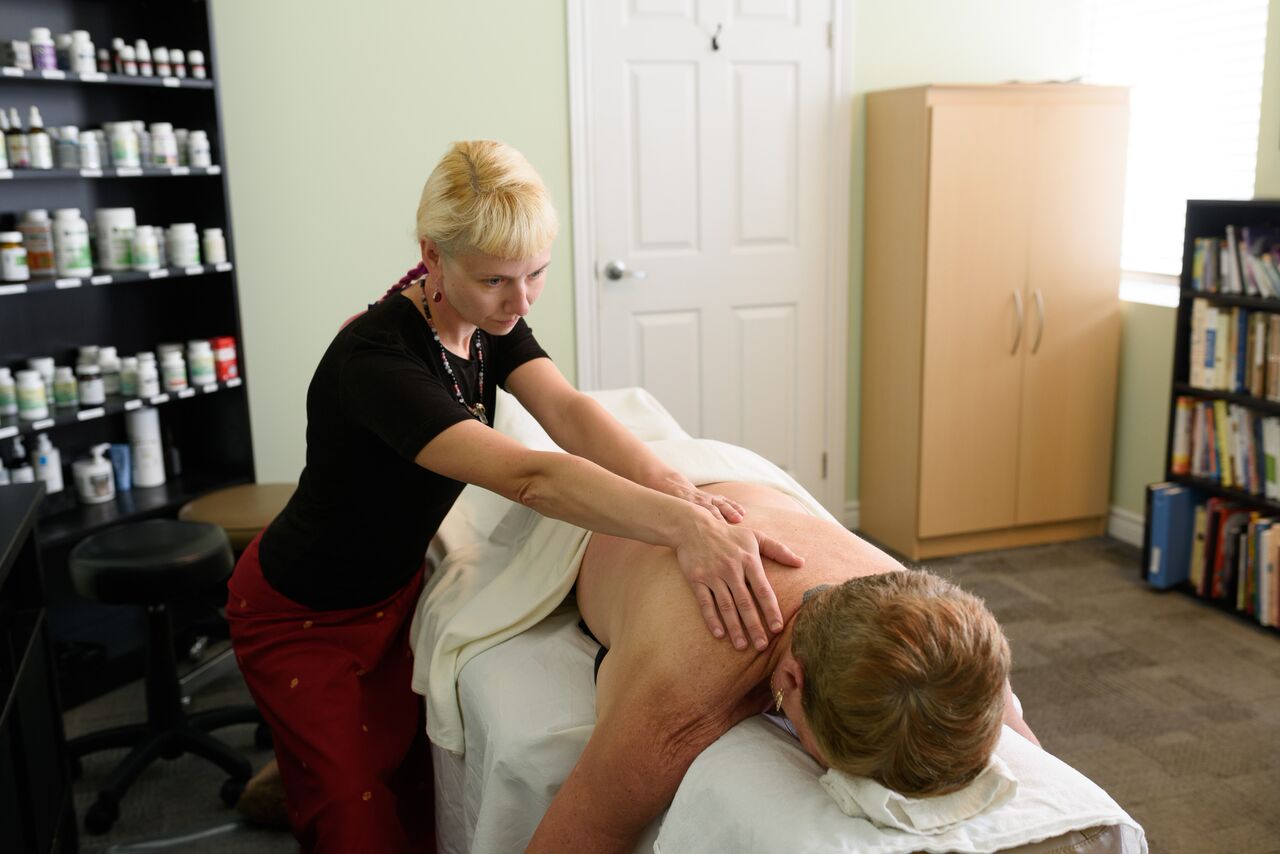 Our Registered Massage Therapists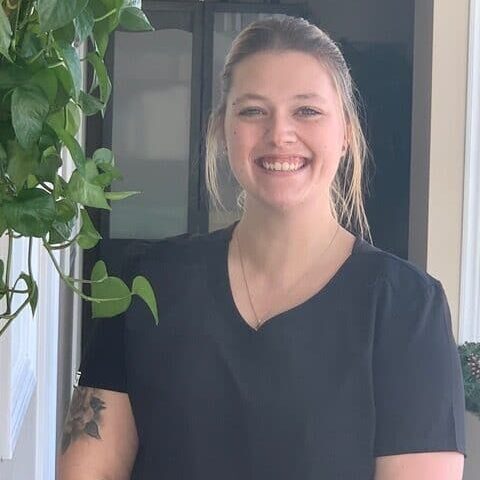 Mon: 3pm – 8pm
Tue: 3pm – 8pm
Thu: 9am – 3pm
Fri: 10am – 3pm
Sat: Appointments upon request
Katherine graduated with honours in July 2021 and is registered with the College of Massage Therapists of Ontario. She is passionate about helping people with their personal wellness and decreasing pain by using manual therapy. During each individual treatment you can expect a variety of Swedish massage techniques, fascial work, passive stretching and joint mobilizations used in conjunction to address each client's individual short- and long-term goals.
Katherine is excited to work with you and assist in working towards your overall wellness.
Katherine Bolt, RMT is now offering Cupping along with Massage!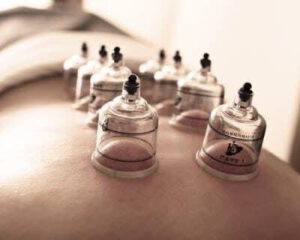 What is Cupping?
Cupping is a form of alternative therapy that involves placing cups (silicon, glass, plastic) on specific areas of the body. Using negative pressure (suction) it encourages blood and fluid to be brought up to the surface to be carried away by circulatory/lymphatic systems. This helps bring in nutrients and newly oxygenated blood to surrounding areas. Cupping therapy helps reduce stagnation, relieve muscle soreness, improve circulation and helps promote healing.
Fascia and Scar tissue release
Seniors
Relaxation
Fibromyalgia
Chronic overuse injuries
Insomnia/Anxiety related to stress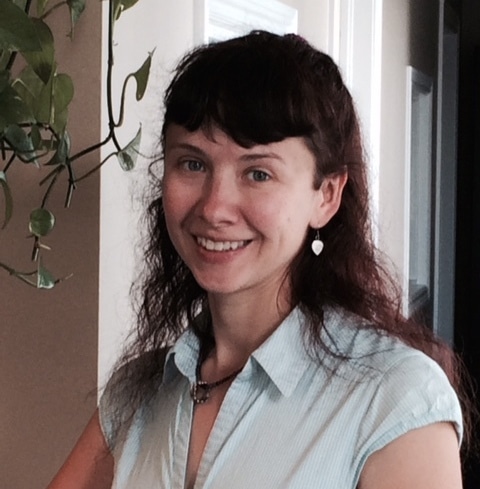 As a Registered Massage Therapist for over 20 years, Monika has a wealth of experience in dealing with chronic pain, injuries, pregnancy strain as well as general stress and relaxation. Monika helps clients regain optimum health through hands on techniques and by providing them with the knowledge to maintain their health with customized self care programs. For more on Monika please visit https://www.monikagrmt.com/
Chronic pain
Headaches/migraines
Sciatica
Muscle pain
Frozen shoulder
Aromatherapy