Osteopathy is a natural and gentle hands-on therapy that treats the individual as an integrated whole. Its aim is to restore balance and function not only to the joints and to the spine, but also to organs and neurological tissues. These hands-on techniques are performed after years of professional training and clinical practice.
Our Osteopathic Manual Practitioner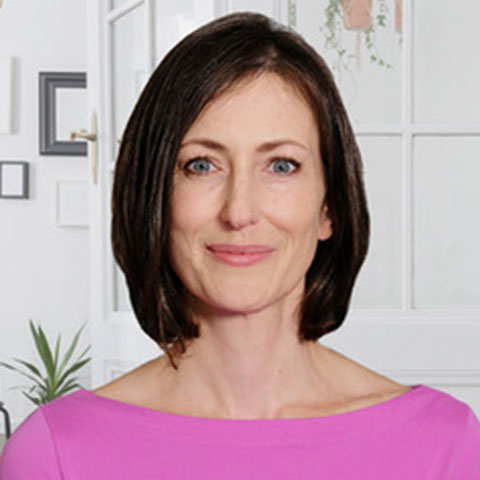 JUSTYNA SZAJNA, M.OMSc, M.Mus

Justyna Szajna, M.OMSc, M.Mus, is dedicated to restoring proper body mechanics for each patient, which will improve their mobility and support a healthier vitality. 
Prior to pursuing this path, Justyna had a successful career as a classical pianist and piano teacher.  Performance related injuries prompted her to explore numerous healing modalities while sparking an interest in the inner workings of the human body.  She became a certified yoga teacher with a special interest in the therapeutic and rehabilitative qualities of properly guided movement. 
In her own wellness journey, Justyna noticed the greatest improvement after she discovered osteopathic treatment, providing her relief from chronic shoulder and neck issues.  The holistic philosophy of the practice, combined with a desire to help people more directly, inspired her to pursue osteopathy as a career.
After completing the 4 year-long post-graduate programme at the Canadian Academy of Osteopathy, Justyna earned the Master of practice diploma in Osteopathic Manipulative Sciences (M.OMSc) and is now a professional member of the Ontario Osteopathic Association. 
Acute & chronic pain

Muscle spasms


Digestive upset

Postural problems

Back and neck pain


Sciatica

Frozen shoulder

Breathing difficulties

Headaches and migraines
Frequently Asked Questions for Osteopathy
Q: What should I wear?
A: Please wear comfortable, non-restrictive clothing. Activewear is recommended. Please no dresses or skirts, unless you wear shorts underneath. You will remain fully clothed at all times.
Q: What does treatment feel like?
A: Treatments are generally relaxing, but you may feel tender areas or stretching sensations.
Q: Is there pain after treatment?
A: This depends on the person and the intention of treatment. Discomfort or pain is occasionally reported, but it should not last longer than a few days. The pain is due to newly found mobility in areas that were not moving well before, which can cause some discomfort.
Q: Do you pop/crack the spine?
A: No, that is never the intention, but sometimes joints will do that on their own.
Q: Are you a Doctor?
A: No, Osteopathic Manual Practitioners are not doctors.
Q: Do I need a Doctor's referral to see an Osteopath?
A: No, you do not need a doctor's referral. We do advise for serious injuries and sudden onset of pain to consult your doctor first.
Q: How many treatments will it take for me to feel pain relief?
A: Every patient and injury is different and will require a different treatment plan. The goal is to ease pain within 2-3 treatments, but will require 4-6 to make long standing changes. Follow up maintenance treatments are recommended.
Q: Can I claim my treatments through insurance?
A: Yes, Osteopathic treatments are covered by most insurance providers. Please contact your health insurance provider for a detailed list of benefits.